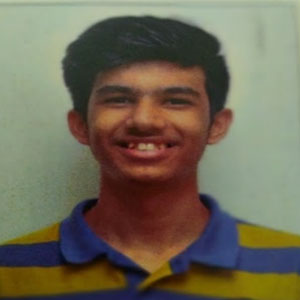 Neel Kajrolkar
Neel passed his grade X examination in 2017 with flying colours . After a successful grade XII from MCC college, Mulund , Neel is pursuing a degree in BVOC (Interior Designing) from Rachna Sansad College, Prabhadevi. Neel wants to be an interior designer.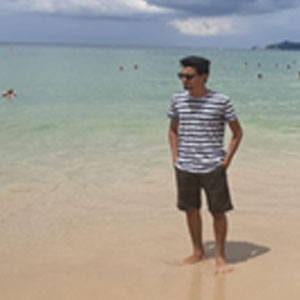 Jay Dhamankar
After he passed grade X from Aatman in 2016, his passion for cars motivated him to pursue an ITI MMVoc (Motor Mechanics) from Don Bosco, Vidyavihar. Further to this, Jay is continuing his Diploma in Mechanical Engineering from Muchhala Polytecnic, Thane. Jay hopes to be an entrepreneur and a proud owner of car showrooms - for sales and for car maintenance.
Aryan Patil
Aryan Patil, Batch 2015 has successfully completed his graduation in Hotel Management from Thane. He wishes to pursue post graduation in Front Office Management from the US / Canada. An ardent fan of Christiano Ronaldo, Aryan says, " Aatman Academy has given me the hope and confidence to go beyond my challenges and dream.."
Kimaya Kulkarni
Our student of the 2015 batch, Kimaya Kulkarni, pursued a diploma in fine arts from L.S. Raheja School of Fine Arts. She has now set her sight to be a graphic designer and art director. Currently she is pursuing a degree in visual communication in graphic design at the prestigious Srishti Institute of Art, Design and Technology, Bengaluru. She defines her goals with clarity. "I plan to do a post-graduation in my field from Europe."
Sakshi Patil
Sakshi Patil from our batch of 2015 is poised to be a fashion designer. She is pursuing her course in design from Pearl Academy. Self motivated Sakshi believes in making the most of every opportunity that comes her way. She cherishes a desire to have her own label. " I've willed it...and so I'm building it," says a confidant Sakshi!
Gokul Krishnan
Gokul Krishnan from the Batch of 2014, completed his Bsc. in Hotel Management and Catering Science from Munnar, Kerala and has worked with Golden Tulip Resort, Dubai, UAE. Currently he is managing the family hospitality business in Kerala. Gokul has dreams of pursuing a Master's Degree in Hospitality and we wish him the best!
Siddhant Avhad
Siddhant from the batch of 2013 is a graduate from prestigious IHM- Institute of Hotel Management and Catering Technology and Applied Nutrition, Dadar, Mumbai. Siddhant is currently working and gaining experience with start-up which has a chain of cafés and plans to start one on his own someday. It's also his dream to join a cruise line as chef.
Shreeya Chawan
Our student Shreya Chavan from our first batch of 2013, has completed her diploma in film direction from Whistling Woods International. Shreya is now in the United States of America and plans to pursue additional courses related to film making and very soon start direction work in the US too. Her first diploma film 'SAFAR' has been widely appreciated in various film festivals across the globe.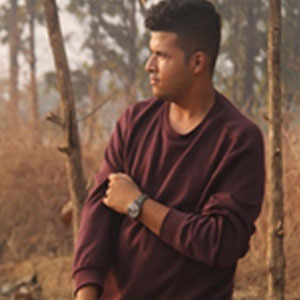 Animesh
Animesh completed his boards in 2013 from Aatman Academy. Now, a final year student of Sir J.J. School of Art, specialising in Metal Works, Animesh says, " I am planning on creating my own studio of metal work. He is working on a big scale on embossing , sculpture products and jewellery". Animesh has participated in the Rotary Youth Exchange programme (RYE) and lived in Mexico for 10 months.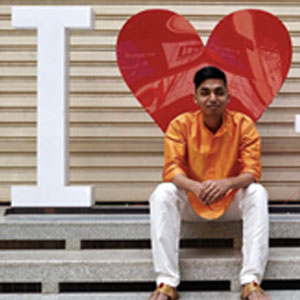 Gaurav Hindalekar
After completing Std XII in the commerce stream from Kelkar College with a distinction score, Gaurav is pursuing a degree with Institute of Hotel Management and Catering Technology and Applied Nutrition. He aspires to do an internship at premium properties like Hilton or Starbucks! Gaurav has a simple yet profound aspiration, "I want to be able to go to a shop to buy whatever I want to and never look at the price tag before I do!"