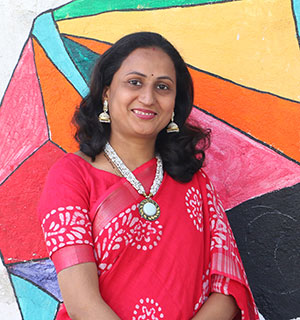 Amruta Petkar
Learning Facilitator
Hi, I am Amruta, a Learning Facilitator. A Postgraduate in Psychology. Teaching is my passion and working at Aatman was one of the wise decision. It has immensely helped me to grow personally and professionally. Being a learner and restorative, helps me to serve better.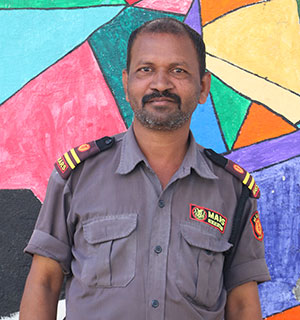 Anil Gaikwad
Security Guard
Namaste! I am Anil, the security guard at Aatman Academy. I have schooled up to the 7th grade and been working since the age of 10 years. It's been two years with Aatman Academy and what attracts me to it is the affection that everyone  showers on me every evening before going home. They talk and ask me how I am. I feel valued, cared for and included. I believe 'Work is Worship' and I practice it every day.
Chitra Iyer
Learning Facilitator
Hi.. I am Chitra. I am a B.A graduate. I have done my ECC.Ed. I have worked as a Pre- primary teacher for 3  years.  I had always wanted to work in Aatman and I grabbed the opportunity when it came my way. I am a learning facilitator at Aatman and that has helped me to explore my hidden talents. I feel my journey for learning has just begun. I am growing along with my children at Aatman. The bright smiling faces greeting me each morning at the gate make my day!
Deepa Joshi
LEARNING FACILITATOR
I am Deepa Joshi, a learning facilitator, I teach concepts and other Behavioral related skills. A special educator by qualification. I have done my master's in Psychology (guidance & counselling) and Bachelor's in special education from NIEPID. I have worked as a special educator for 4 years. Teaching is my passion, it is important to know that teaching students with diverse needs is not a one–size–fits–all approach, hence I believe in the mantra " To teach is to learn twice over". It is very satisfying to help children reach their full potential and see them prosper. My hobbies include cooking, painting and travelling. I feel very honoured to be a part of the Aatman Academy team as I get a sense of belongingness and connection here.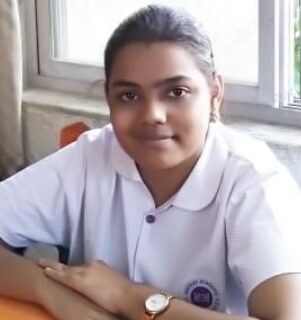 Gaurangi Iyer
SUPPORT FACILITATOR
I am Gaurangi Iyer an ex-student of Aatman Academy batch 2021-22. I am an artist who likes to create new things in different ways. Dancing along with singing is what I like to do the most in my leisure time. I love traveling to different places which are rich in history and culture.
Jyothi Raghunathan
Learning Facilitator
Hi! I'm Jyothi and my educational qualifications are B.E (Electronics), M.A (Psychology). I have had the opportunity to don several professional hats as a part of my self exploratory journey through life. Starting with 12+ years of enriching work as a "Software Engineer" in the Corporate World, followed by 4+ years of facilitating transformations as a "Mind Clarity Coach" and "Hypnotherapist", to currently functioning as a "Learning Facilitator" at Aatman Academy. Being with our young minds here at Aatman is indeed a fulfilling experience.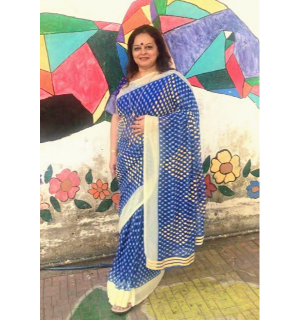 Ketna Thakkar
Yoga Facilitator
Pranam. Hi ,this is Ketna Thakkar. I'm a Yoga Facilitator at Aatman as well as a Yoga Therapist and Qualified Yoga Examiner by Aayush Ministry. M. A.  Yogashastra has been my stepping stone in my journey of spirituality. We create positive group energy by respecting the identity of others in Pranam Circle at Aatman which is a small step for children towards awareness, strength, flexibility and relaxation. Each session is a new lesson for me in helping children breathe rhythmically. Aatman Academy is my learning facilitator.
Laxman Malusare
Sports Instructor
Hello! I'm Laxman, the Sports Instructor at Aatman. I'm trained in handling Sports Injuries. I'm also a Senior Coach for Marathons. I'm a National Player in Half Marathon (21 Km) and a State Player In 1500 m (Athletics). Aatman gave me the opportunity to train special needs kids and gave me the power to understand them. I have 10+ years' experience in coaching and I feel very happy that I have a free hand to use my expertise.
Manjushree Patil
Founder Director
Namaste! I'm Manjushree, the Founder Director of Aatman Academy. A special educator by qualification, I have also completed my M.Ed in teacher training and education.  I believe Aatman Academy is what "I'm meant to be here for!" It's my calling and I'm blessed to be able to give it all I have! I love my kids and all my team members and can't wait to be with them, in school each day! I am a trained Hindustani classical vocalist and have been singing and performing for more than four decades. I now realize that my music has deeply influenced and shaped my leadership style!