Amruta Petkar
Learning Facilitator
Hi, I am Amruta, a Learning Facilitator. A Postgraduate in Psychology. Teaching is my passion and working at Aatman was one of the wise decision. It has immensely helped me to grow personally and professionally. Being a learner and restorative, helps me to serve better.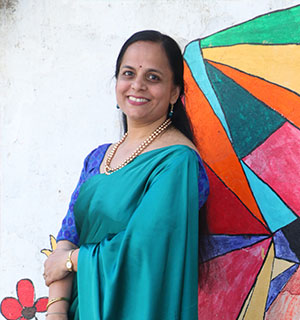 Amruta Pitkar
Learning Facilitator
Namaste, I'm Uma, a Learning Facilitator at Aatman Academy. I facilitate  the learning of Physics, Chemistry and Themes. I am a Physics graduate, in addition to  holding a 'Diploma in International Trade Management' and a 'Master's Diploma in Software Engineering'. I was a Team Lead at reputed telecom company. Aatman has come to me as a blessing. I like working with the team and kids at Aatman the experiences bring out the best in me. I have a keen interest in understanding the epics 'Ramayan' and 'Mahabharata'.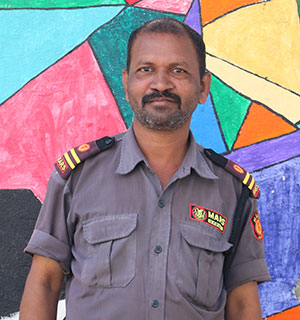 Anil Gaikwad
Security Guard
Namaste! I am Anil, the security guard at Aatman Academy. I have schooled up to the 7th grade and been working since the age of 10 years. It's been two years with Aatman Academy and what attracts me to it is the affection that everyone  showers on me every evening before going home. They talk and ask me how I am. I feel valued, cared for and included. I believe 'Work is Worship' and I practice it every day.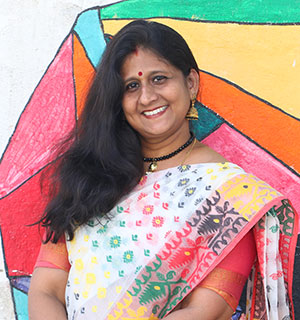 Chitra Iyer
Learning Facilitator
Hi.. I am Chitra. I am a B.A graduate. I have done my ECC.Ed. I have worked as a Pre- primary teacher for 3  years.  I had always wanted to work in Aatman and I grabbed the opportunity when it came my way. I am a learning facilitator at Aatman and that has helped me to explore my hidden talents. I feel my journey for learning has just begun. I am growing along with my children at Aatman. The bright smiling faces greeting me each morning at the gate make my day!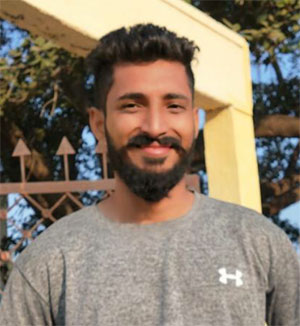 Girish Marathe
Sports Instructor
Hello, I'm Girish Kantilal Marathe. I've completed my Diploma in Engineering  from Pune. I'm a Sports Instructor and I'm very passionate about Athletics. I'm a Trainer in Sports Injuries. I'm a state player in 800 M, 400 M and 200 M run. For me Aatman is an ocean of educational possibilities. Nothing is impossible here. 'There may be people that have more talent than you, but there's no excuse for anyone to work harder than you do.' We learn that from  Aatman! 'It's hard to beat a person who never gives up.'  I've learnt the true meaning of that too, from Aatman!
Jayanthi Malagi
Learning Facilitator
Namaste, I am Jayanthi, a learning facilitator at Aatman Academy. I'm a civil engineering graduate with more than 15 years' experience in civil and structural consultancy.Being a facilitator at Aatman Academy is my second career and a soul-searching journey.  My skills with paints and brushes have helped in building, my strengths as an 'arranger and developer'! Being deliberative and responsible has allowed me to be strategic in my approach.
Ketna Thakkar
Yoga Facilitator
Pranam I am Ketna, Yoga Facilitator at Aatman. I have done my Graduation in Commerce, Masters in Yogashastra, and a Dip in Yoga Therapy. I have done Kids Yoga TTC. Aatman is a blessing for me. My Yogic journey has become more meaningful along with the Young Yogis here. My biggest joy is spreading Health, Happiness and Harmony through Yoga.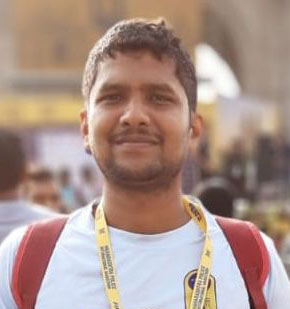 Laxman Malusare
Sports Instructor
Hello! I'm Laxman, the Sports Instructor at Aatman. I'm trained in handling Sports Injuries. I'm also a Senior Coach for Marathons. I'm a National Player in Half Marathon (21 Km) and a State Player In 1500 m (Athletics). Aatman gave me the opportunity to train special needs kids and gave me the power to understand them. I have 10+ years' experience in coaching and I feel very happy that I have a free hand to use my expertise.
Manjushree Patil
Founder Director
Namaste! I'm Manjushree, the Founder Director of Aatman Academy. A special educator by qualification, I have also completed my M.Ed in teacher training and education.  I believe Aatman Academy is what "I'm meant to be here for!" It's my calling and I'm blessed to be able to give it all I have! I love my kids and all my team members and can't wait to be with them, in school each day! I am a trained Hindustani classical vocalist and have been singing and performing for more than four decades. I now realize that my music has deeply influenced and shaped my leadership style!